Have you bought anything online before?
Have you been scammed before?
How can we shop responsibly and safely online?
You can watch the first 4min 11sec of the video and proceed to the next section.
5 Tips on how we can shop responsibly and safely online
Tip 1: Control your online shopping
Set a monthly budget and make a list of things you want to buy before you start online shopping. This can stop you overspending.
If you found something that you really want to buy. Wait a day or two before deciding. This way you can make sure that you really need it and avoid impulse purchases.
Don't borrow money or get into a debt to buy what you want. Instead, achieve you goal by saving.
It's important to know the difference between what you want and what you need, and learn to control the urge to spend.
Tip 2: "Is the site reliable? Is the offer too good to be true?"
Before you buy anything from an online retail store, first run a background check on it. Or more realistically, Google it. See if other shoppers have used it, and critically review their feedback.
Fake e-commerce sites promote offers that are just too good to be true. They're not just giving out discounts.
Tip 3: "Don't give out too much information when you don't need to"
Never send money or give credit card or online account details to anyone you don't know or trust.
The only information an online purchase should require is your credit card details, address, and phone number. If the website asks you for anything additional, like your NRIC number, you should be suspicious.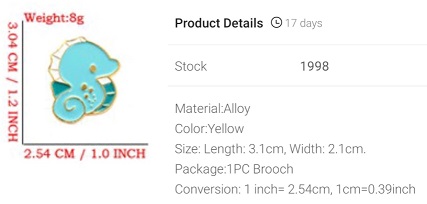 Tip 4: "Know what you are buying, check the details!"
When you shop online, make sure that the product title matches the product clearly!"
it's always a good idea to scroll through the review section to see if there are any media attached by previous buyers. These pictures would tend to look more real, and would point out flaws that the product has!
Check the description of the products, such as size and dimensions!"
A common mistake that most of us make: not looking at the size and dimensions of the product!

Tip 5: "Always check the reliability of the seller and the review of the products"
The best way to ensure that your product would reach you, is by shopping on a reliable platform, e.g. Shopee, Lazada, TaoBao.
Always check the reviews left by previous customers! Buying from a seller who has many good reviews would be safer since it means that the previous customers received the products in good conditions!
Complete the Quiz below.
Win a prize if you manage to be one of the first in class to achieve full marks (8 Points)!
Have Fun!
(hint: There can be more than one answer for each of the question)